Lighting in a home has become so personal, says Chris O'Neill, global alliance director for Philips Lighting, "that what I do with it might not be the same as what you do with it."
As a result, lighting control manufacturers are teaming with the makers of all sorts of devices to automate the way lights turn on and off. In fact, manufacturers say voice-controlled home lighting is among the fastest-growing trends in home automation.
[ Read More: KETRA LIGHTING ANNOUNCES SMART HOME CAPABILITIES ]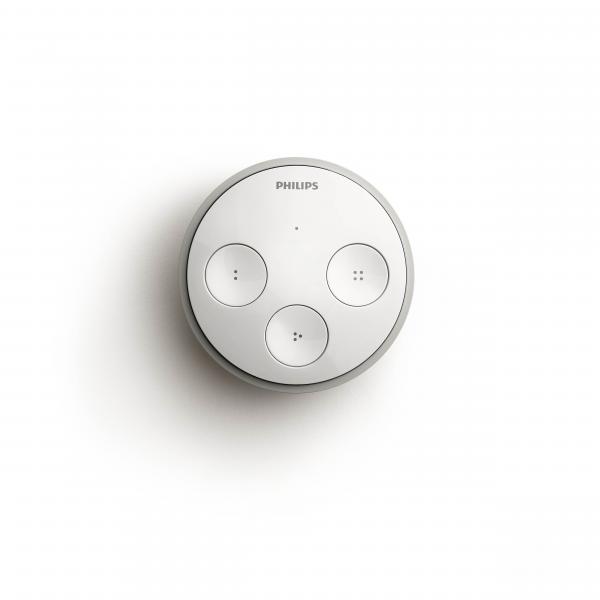 Hue is a web-enabled LED home lighting system that uses the manufacturer's own LED bulbs. The bulbs fit into standard light fixtures and include a bridge that connects to existing wireless routers. With a Hue mobile app, the system can be controlled remotely from a smartphone or tablet. 
SOMETHING FOR EVERYONE
It's not just the tech-savvy who are buying automated lighting controls. "When we first started," says O'Neill, "it was tech earlyadopters who wanted the latest and greatest things. As we've expanded, it really does span a whole demographic."
Jay Sherman, director of marketing for the residential business unit of Leviton, agrees. "It can be in almost any home," he says. "It does not have to be in an affluent home, nor a custom home. This is an affordable solution to bring lighting automation into residences."
[ Read More: SHADOWS AND LIGHT: 20 LIGHTING AND HOME TECH PRODUCTS TO CONSIDER ]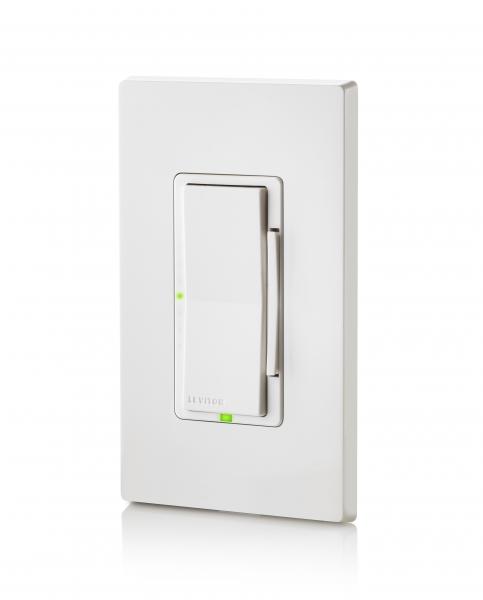 The Decora line of switches, outlets, dimmers, timers, and sensors features plugin and smart models that allow users to control and schedule lights and appliances from a smartphone or tablet. Some models include optional voice control. No hub is required; the devices may be used with Amazon Alexa and Google Assistant. 
Craig DiLouie, a spokesman for the Lighting Controls Association, which is part of the Rosslyn, Va.-based National Electrical Manufacturers Association (NEMA), notes that prices are dropping on dimmable LEDs to levels comparable with standard on/off switches.
One result, says Michael Smith, vice president of sales for Lutron, is that older and physically challenged consumers are beginning to rely on wireless lighting controls. "Once, they might have thought of dimmers and lighting controls as, 'That's just cool stuff,'" Smith says. "Now, they're looking at it like, 'I need that to give me independence. If I can use my voice to turn my lights on, that can give me independence.'"
Lighting controls still come in models as basic as on/off switches that a homeowner can flip upon entering a room, with or without a manual dimmer. But the natural progression has seen the industry advance to automation, from single-lamp timers to motion sensors that activate when someone walks into a room to central controllers that can operate, manipulate, and program lights and lighting schemes around the home.
About five years ago, Philips introduced a lighting control that allowed a homeowner to manage a single light via smartphone. Now, says O'Neill, "This space is moving so quickly" that it's hard to predict what's next. "If I'd been asked this question five years ago, I wouldn't have said I'd be walking into my apartment talking to my lights."
Sherman agrees. "Who would have thought 10 years ago that I would be able to pick up a phone, download a mobile app, and control my lighting?"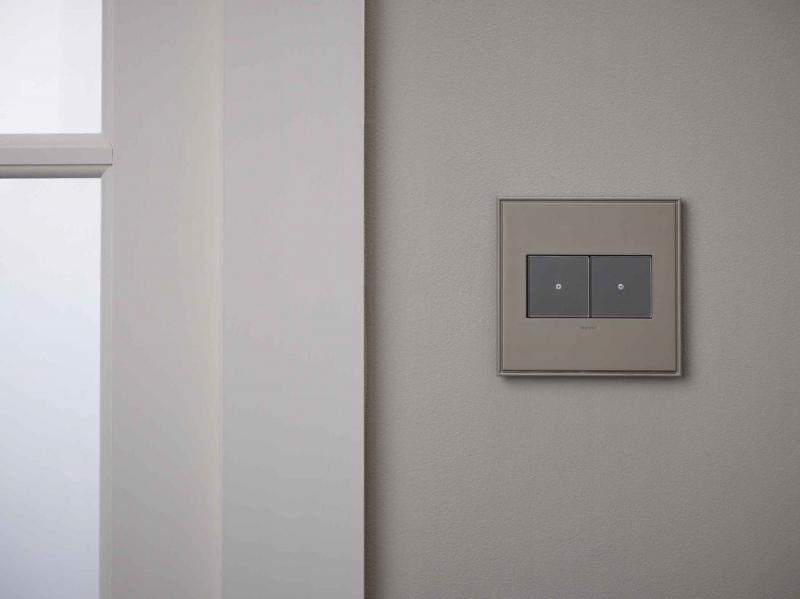 The Adorne collection consists of lighting control and power solutions products that allow homeowners to personalize the system to their needs. It includes a variety of wall plates, dimmers and switches, scene controllers, and outlets. 
CONTINUED INNOVATION
Today's homeowner can control multiple lights throughout the home from a touch pad within the house or through a Wi-Fi- or Bluetooth-connected smartphone or tablet that allows access from anywhere at any time. These wireless feats require replacing the home's switches and dimmers, some simple rewiring, and downloading the manufacturer's app. Also popular is "color tuning" of LEDs, which lets the user switch a light from a cool white to a warm, traditional yellow tone—or even from white to blue or another color.
As word about the technology spreads and it becomes more affordable and easier to use, homeowners could come to expect it in new homes. Those in existing homes are likely to order up the automation as part of their next remodeling plan, Smith says.
He points to Miami-based Lennar, which in June began installing smart dimmers and motion sensors as standard offerings in some of its new homes. It's a move he says will "contribute to the acceleration" of the adoption of smart-home technology. "That means any existing home is going to have to compete with new homes that have this new technology."
Still, automation isn't always as simple as replacing an incandescent bulb with a smart one. Not all manufacturers of lighting controls make bulbs, so contractors have to know which bulbs are compatible with which controls. Plus, many older switches and dimmers either won't work with LED bulbs and fixtures or cause some lights to flicker.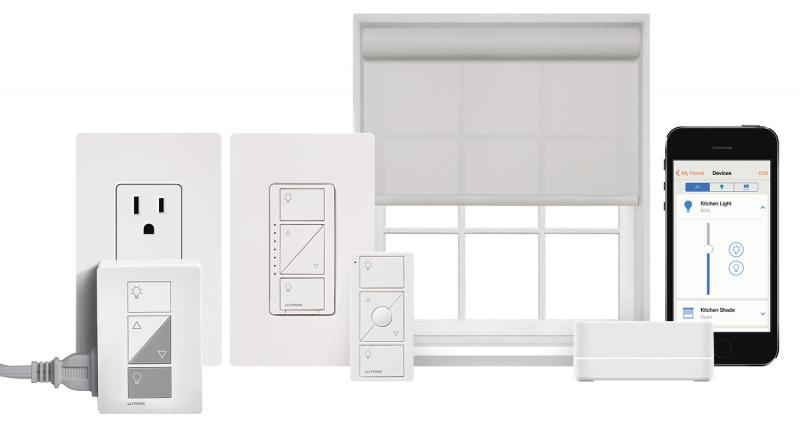 The manufacturer's Casèta wireless dimmers and switches work with dimmable LEDs and CFLs. The device works seamlessly with other smart products, like voice-controlled home assistants Amazon Alexa and Google Home. 
Some manufacturers help by publishing online charts showing which bulbs to buy. NEMA recently launched a labeling program to show the compatibility between LED bulbs and fixtures. The association also has updated its LED standard—SSL 7A—to make it easier for contractors to select LED bulbs and lighting controls that work together seamlessly.
Though just about 1 percent of today's residential lighting is part of a connected system controlled by the user, O'Neill says that number will soar as consumers "become aware of the extended capabilities and lifestyle benefits of connected lighting control.
"The more the world gets exposed to this, the more they see this simplicity, and the more we don't complicate it, the more people will adopt individual [home-automation] products. Those products will start to build their own ecosystem. I've not seen anything like it in my 29 years here at the speed this is happening and the benefits customers are truly experiencing." 
The brand says its collection of affordable devices are voice-activated and compatible with Amazon Alexa and Google Assistant. Products include include the new four-pack 3-Way Smart Switches, which control lights from two different locations, as well as Treatlife's four-pack Dimmable Smart Switches and 2-4 Pack Single Pole Smart Switches. Prices for the line range from $26.39 for a two-pack single pole to $71.99 for a four-pack three-way smart switch.
Brilliant
This four-switch light control panel replaces four separate switches and transforms a house or apartment into an easy-to-use smart home with the Brilliant Smart Home Control and all-in-one mobile app, the company says. It does not require a hub or multiple apps. The face plate comes in six colors, and the unit is available for one-, two-, and three-switch control.
A version of story originally appeared in the Jan/Feb 2018 issue of PRODUCTS magazine. See the print version here.