Appliance manufacturer Dacor says its new Atelier Edition line of 30-inch porcelain refrigerator and freezer columns offers cooling advantages compared with traditional units.
Porcelain, the company says, has a high heat capacity that protects the inside of the unit from temperature changes, keeping food fresh longer. The refrigerator column also features a FreshZone drawer, which can be adjusted for specific temperatures separate from the unit as a whole.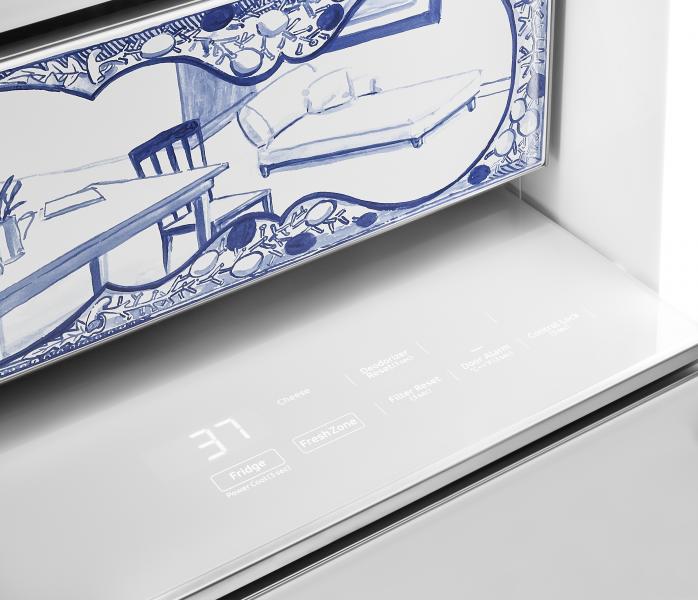 The unit's FreshZone drawer can be controlled for specific temperatures.
"With category-reshaping food preservation benefits, porcelain truly pushes the limits of freshness for luxury consumers," says Michael Magnani, the director of product marketing for Dacor. "Not only is the strikingly premium material the ideal solution for maintaining temperature consistency and preserving an ultra-hygienic food environment, but porcelain also offers a sleek and durable interior design aesthetic that beautifully complements today's luxury kitchens."
The Energy Star-rated refrigeration columns are powered by a dedicated digital inverter compressor, which help maintain humidity levels, the company says. The units also feature Dacor's 3-DLighting Plus LEDs, dual icemakers, push-to-open doors, and iQ Remote View, allowing homeowners to see the inside using Wi-Fi-enabled cameras and the Dacor iQ Kitchen app.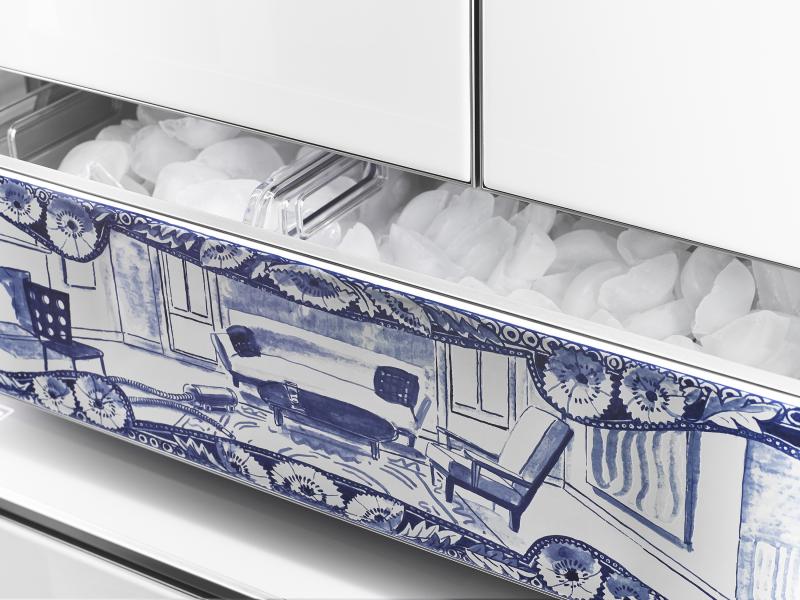 Dual icemakers offer both traditional and cocktail ice.
The full-height doors are panel-ready, with wood and graphite or silver stainless steel options. The white porcelain of the interior walls is odor, stain, and scratch resistant, the company says, and decorative drawer fronts can be added. The Atelier Edition porcelain columns can complement Dacor's Modernist and Heritage collection appliances.
See more appliance news from PRODUCTS magazine here: