Developer Pearl Homes has announced plans to build what the company is calling the first truly carbon-free, "zero energy" residential community.
Debuting in Florida in 2019, the Hunters Point Pearl Homes & Marina community of 86 high-performance homes, 62 lodges, and 47 boat slips is intended to help de-carbonize southwest Florida and surrounding regions by making green living a standard in new homes, the company says.
"The beauty of Hunters Point is that it gives the power to the homebuyer, both literally and figuratively," says Marshall Gobuty, president and founder of the Sarasota, Fla.-based builder. "We have an opportunity and responsibility to improve our impact on the environment, and this is our chance. Hunters Point is about luxury living and sustainability, but also about the larger picture—creating a world that is better for our kids and grandchildren."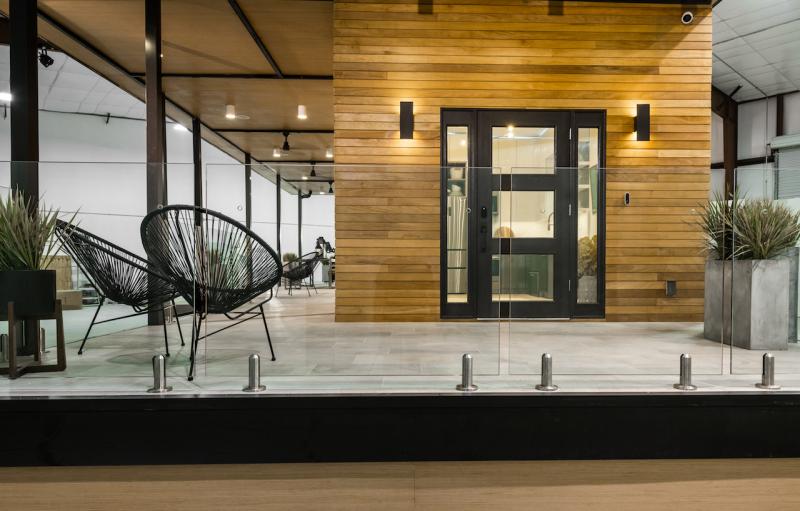 Pearl Homes says the zero-energy community represents the beginning of a new partnership with Sonnen, a company that specializes in intelligent solar storage technology. Together, they have created a network of solar-powered smart homes that will share excess renewable energy with each other and the larger grid, establishing a virtual power plant of clean electricity, the company says.
"We are thrilled to partner with Pearl Homes as we upend the traditional homebuilding vision, and replace it with one based on decarbonizing the grid and establishing a complete solution for affordable green living," says Blake Richetta, senior vice president and head of Sonnen's U.S. operations. "The Sonnen community at Hunters Point takes clean energy to a new level by integrating it with smart home management that minimizes energy usage without sacrificing homeowner comfort."
The community also represents the first time an energy storage system will work in concert with Google Home in a master-planned development to maximize the intelligent use of each household's renewable energy.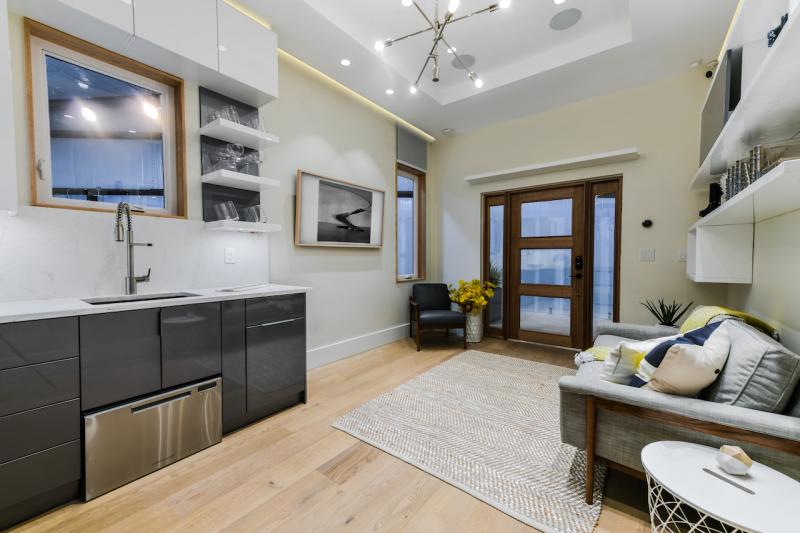 Located just south of Tampa in the fishing village of Cortez, Hunters Point will be a recreational-focused resort and marina. Each home in the development comes professionally designed and fully furnished. They include a two-car garage that doubles as a 1,200-square-foot Florida basement, a "Sky Deck," which offers 600 square-feet of open-air entertainment space, and 600 square-feet of interior living space.
"Top-of-the-line energy efficient GE appliances are featured throughout, and the Pearl Homes design team hand picks each piece of furniture and attends to every detail," the company says. "Rooftop solar panels, a smart Nest thermostat, and an electric vehicle charger are all controlled by Sonnen's artificial intelligence energy management software to ensure the cleanest energy is used to power the home."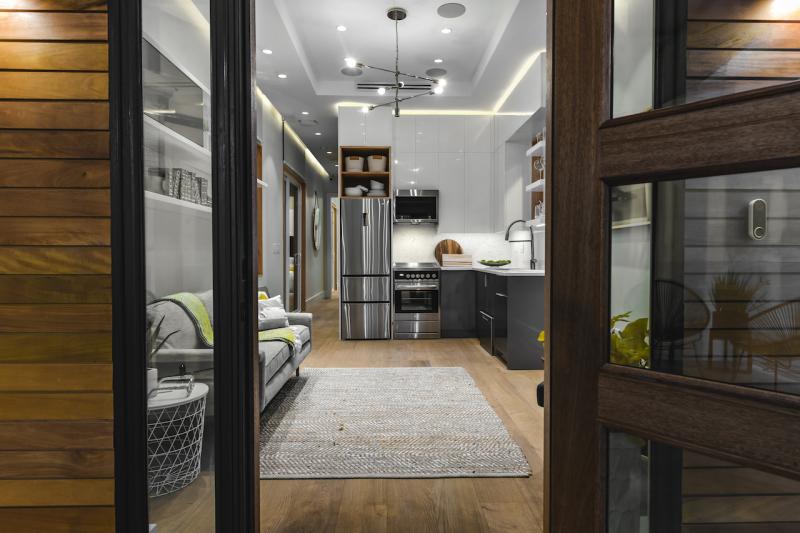 Hunters Point will break ground in late 2019, but in the meantime the company has built a solar-powered research and development facility that is an excact replica of the homes in the development.
Following the completion of Hunters Point, Pearl Homes says it will begin a second development—a rental community featuring single and multi-family homes. Multi-family homes will start at $900 per month, and single-family will range from $1,200-$1,400 per month.
"It will be the first net-zero rental community of its size, with pricing designed to provide people of varying income levels the opportunity to make a difference for the environment by living in a sustainable residence," the company says.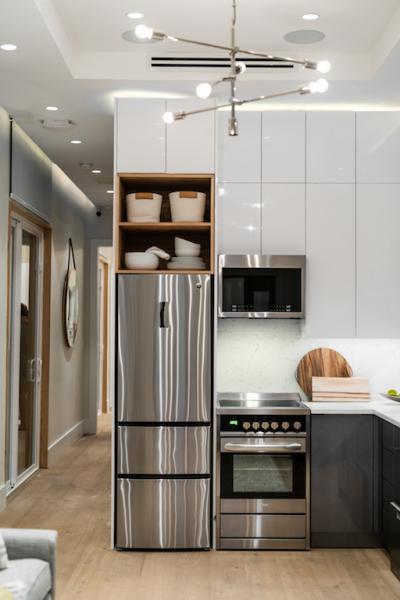 Read more from PRODUCTS: