German high-end appliance maker Gaggenau has unveiled a new collection of cooling appliances with such features as push-to-open doors and proximity sensors.
 "This new range for Gaggenau is the very essence of refinement in the luxury kitchen appliance market," says Sven Baacke, head of design for the brand. "We see extraordinary interior aesthetics as something that should be seen in all spheres of life, including the kitchen. Staged beautifully and with perfect illumination, you are no longer simply storing wine or refrigerating, you are making a statement."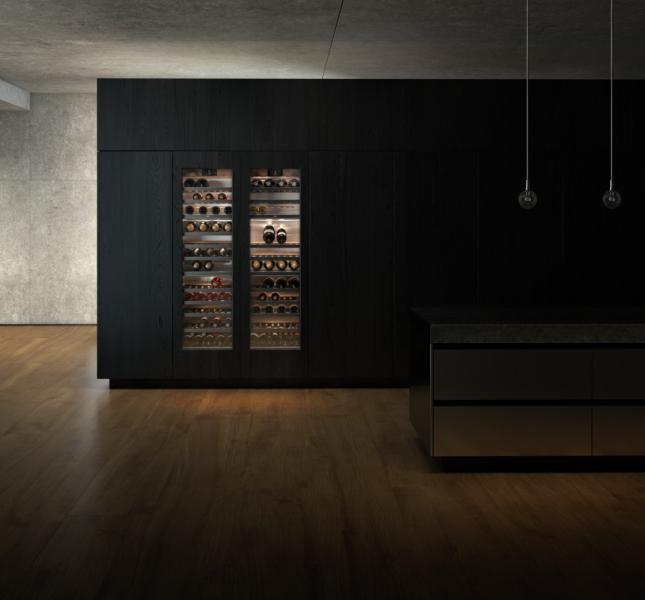 The Vario 400 series of fully integrated, built-in modular refrigerators, freezers, and wine cabinets are loaded with features. They are available with handleless doors that offer the manufacturer's new opening-assist system. Users push to open the handleless door and the mechanism will open the portal for them.
"Even the door's ice and water dispenser anticipates your needs and activates automatically the light and touch keys as you approach, thanks to its ingenious proximity sensor," the company says.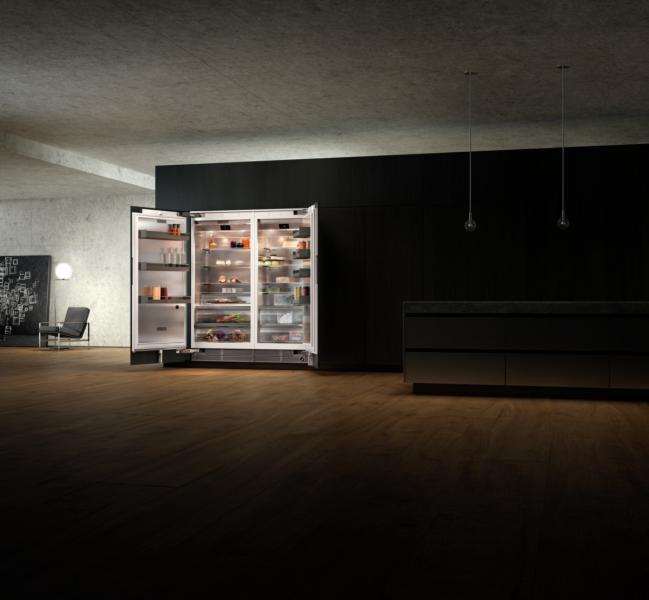 Products come with furniture-style wood fronts, stainless steel, or glass doors (for wine cabinets), stainless steel interiors, and dark anthracite anodized aluminium elements. Additional features include clear glass shelving, solid aluminium door racks, and LED lights.
"Taking inspiration from the oak barrels used to age wine, the Vario wine climate cabinets 400 series features telescopic rails, which allow oak and dark anthracite aluminium bottle trays to fully extend for gentle handling," the company says. "Further safeguards are provided by the cabinet's low vibration, humidity regulation, and the activated charcoal air filter that protects the wine from odor contamination."
The new Vario cooling 400 series will be available to purchase beginning fall 2018.