Window treatment manufacturer Hunter Douglas has released two new products, one for tilt-turn windows and another featuring new blackout technology.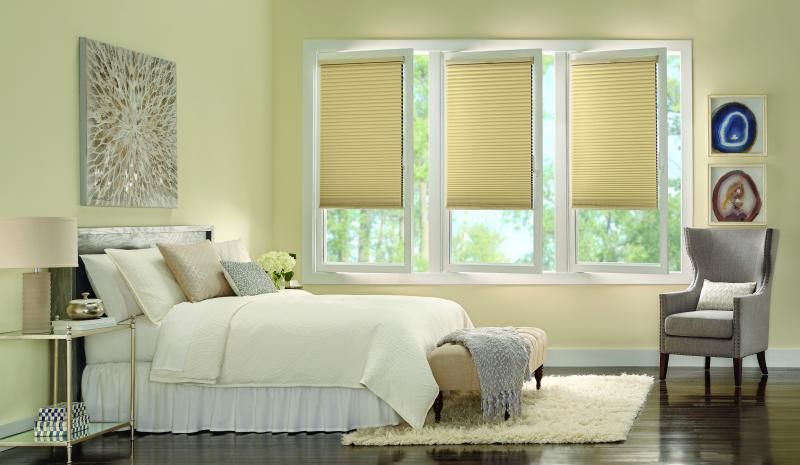 The company's Duette TrackGlide keeps shades in place as tilt-turn windows and French doors swing both down and out. LiteRise technology means the system has no exposed side-tensioned cords. Tracks and clips install with adhesive and are available in brass, bronze, pewter, and white. TrackGlide can be used with the company's ¾-inch Duette Architella Elan fabric shades.
The new system is a solution for placing window treatments on tilt-turn windows, a style that has "prevailed throughout Europe for decades and are steadily making their way into U.S. architecture," the company says. The window style's benefits include easy ventilation and cleaning.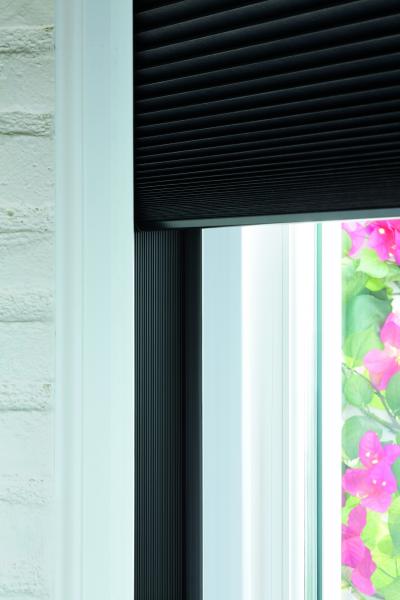 Hunter Douglas' second new offering is the Duette LightLock system, which uses blackout technology to ensure 100 percent darkness, the company says. A U-shaped channel in the side of the window overlaps with the front and back of the shades, while micro-ridges absorb and deflect incoming light.
[Related: CUSTOM WINDOWS KEY ELEMENT IN HISTORICAL NEW YORK CONDO RENOVATION]
LightLock channels are available in Aspen White, Gardenia White, and bronze and can be used with all ¾-inch Duette fabrics. It is also compatible with the company's PowerView Motorization, which allows for control via smartphone or voice.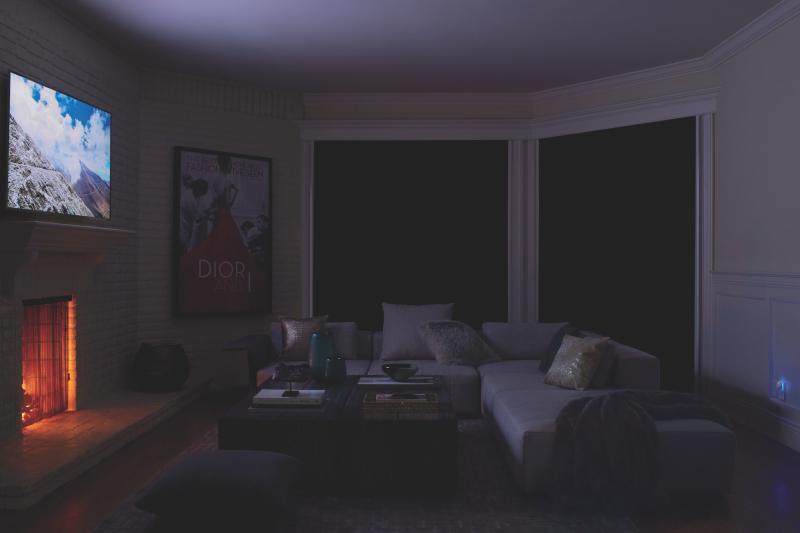 [Related: KOLBE DEVELOPS NEW ALL-ALUMINUM WINDOW, DOOR COLLECTION]