Bath products manufacturer Icera says its new Malibu II backoutlet toilet features a slim design making it great for small spaces.
The company says the back-outlet engineering results in a slim design that is ideal for smaller spaces and the skirted design hides unsightly pipes and other connectors.
"The Malibu II is one of the few back-outlet toilets on the market to offer a high-performance, quiet gravity-flush with a certified 1000 gram MaP score, using only 1.28 gallons of water per flush," the company says.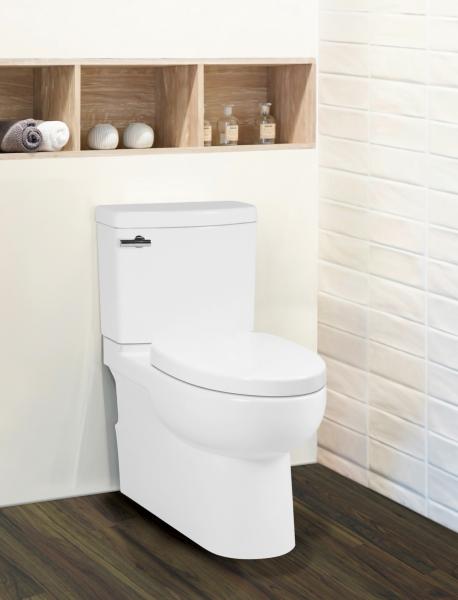 Floor-mounted backoutlet toilets often have an institutional look with exposed pipes, but Icera says Malibu II has a streamlined, skirted design that gives the unit a modern appearance. Plus, unlike many units that use pressure-assist flushing, Malibu II is a gravity-fed toilet that has earned an EPA WaterSense designation as a high-efficiency product.
The toilet has a 3-inch flush valve and optimized rim jets that lead to an "exceptionally clean bowl," Icera claims. Other features include a chair-height, compact elongated-bowl (making it easy to sit and stand), simple connections that eliminate potential installation challenges, and a soft-close and quick-release seat and cover.
Made with a MicroGlaze coating for easy cleaning, the toilet is available in white and the trip lever comes in polished chrome, polished nickel, satin nickel, polished brass, white enamel, and venetian bronze.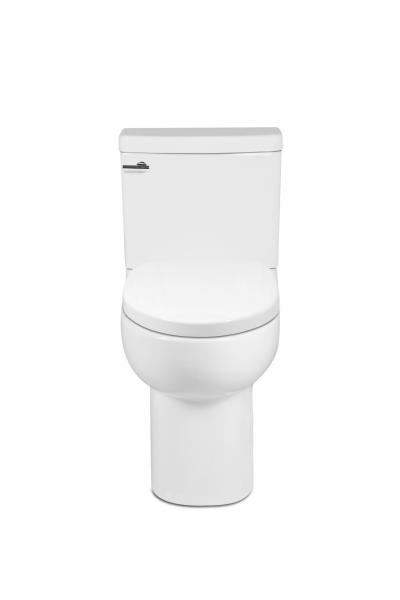 Read more bathroom news from PRODUCTS: