Appliance manufacturer Miele has added a new collection of kitchen appliances at an entry-level price point.
The additions from the company include a 30-inch dual fuel range, a 30-inch built-in PureLine convection oven, and a 30-inch gas cooktop. Each appliance features the "same intuitive functionality and flawless design that every Miele product boasts, but comes at an entry price point for more consumers to join the culinary adventure," the company says.
The new range forgoes the Miele's premium M-Touch interface in favor of the conventional and affordable DirectSelect controls. The gas range top includes one 12,500 BTU and three 19,500 BTU burners, and the ComfortClean grate is dishwasher-safe.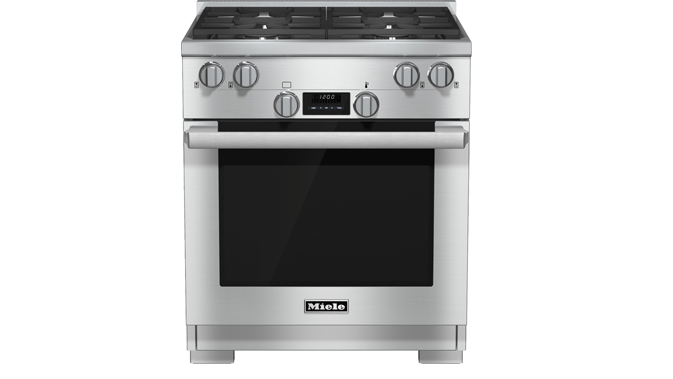 Both the range oven and PureLine convection oven feature TwinPower convection fans that evenly distribute hot air for cooking, baking, and roasting. Each also offers seven operating modes, including a self-cleaning option, and a CleanGlass door that has a soft open and close.
The new stand-alone gas cooktop is space-saving and includes five burners for flexible cooking, the company says.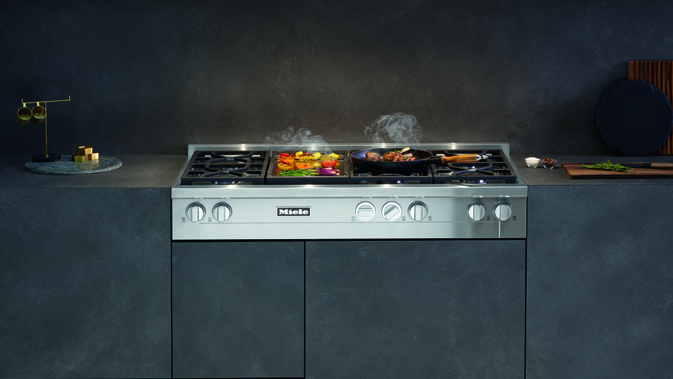 The dual fuel range will be available in June 2018, while the PureLine convection oven and the gas cooktop will both be available in the second half of 2018.
See more appliance news from PRODUCTS magazine here: