Schlage's Sense and Connect smart lock collections can now be unlocked by voice using Amazon Alexa, the company has announced.
Users will be required to log into their Alexa app to unlock the new functionality and to set a personalized pin that must be spoken each time a voice command is used to unlock a door. Voice control is immediately disabled after three incorrect pin attempts.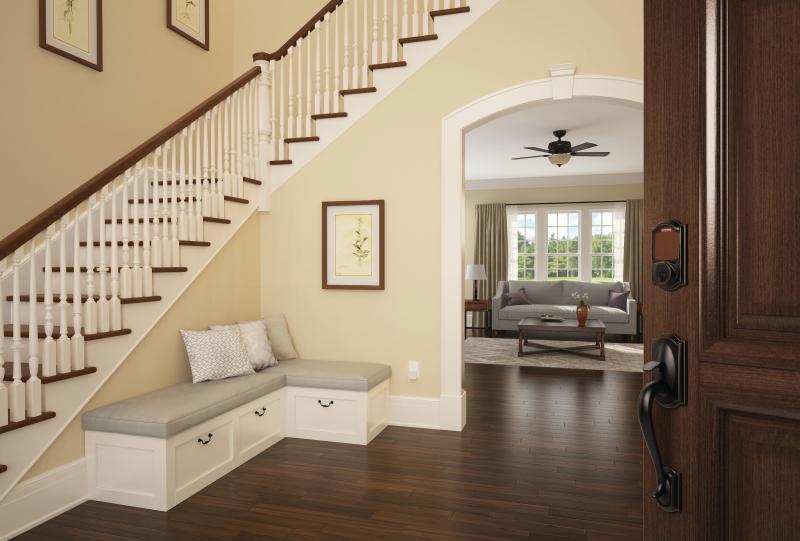 Schlage Sense Smart Deadbolt in Camelot trim
The new functionality adds to Schlage's integration with Alexa, which previously included locking and monitoring lock status.
"Schlage has been at the forefront of the Internet of Things industry since launching the Schlage Sense Smart Deadbolt," says Rob Martens, futurist at Allegion, the maker of Schlage locks. "This new integration and functionality is a testament to our ongoing commitment to raise the bar for innovation, convenience and security."
The Schlage Sense Smart Deadbolt requires the Schlage Sense Wi-Fi Adapter to be used with Alexa, while the Schlage Connect Touchscreen Deadbolt works through either a Samsung SmartThings or Wink hub.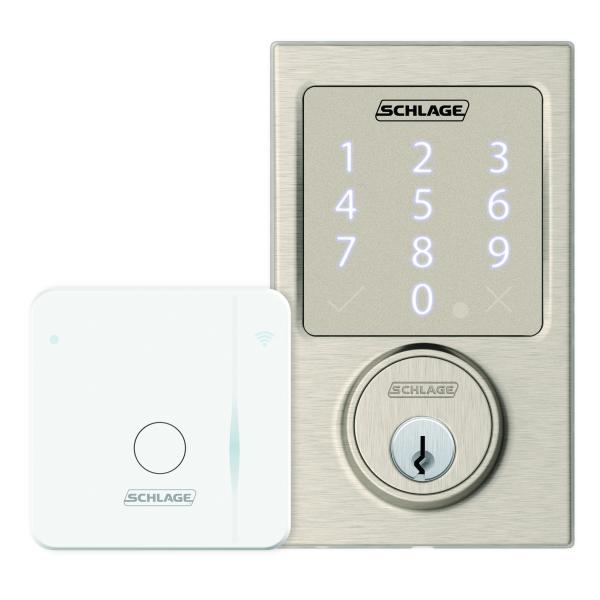 Schlage Sense Smart Deadbolt with Wi-Fi Adapter
Other smart functionalities of the two collections include remote monitoring, access to lock history, and the ability to create, schedule, and delete up to 30 unique access codes for friends and guests.
Both models are available with either traditional Camelot or contemporary Century trim and multiple finish options.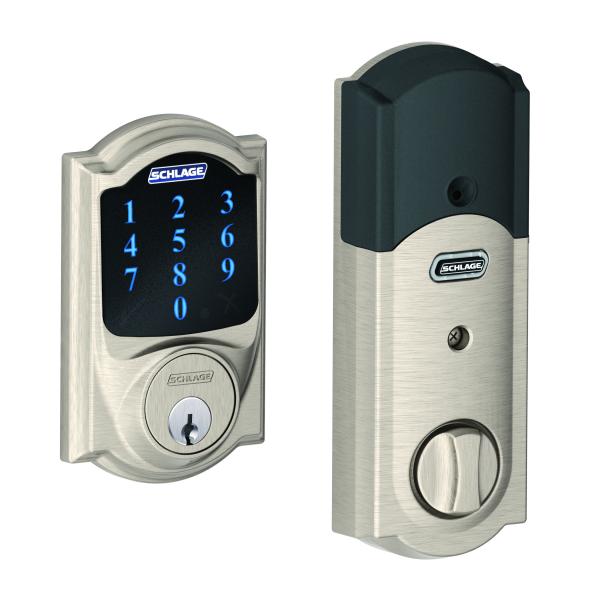 Schlage Connect Touchscreen Deadbolt with Camelot trim
See previous coverage of Schlage smart locks here and here.