If you work with clients for whom money is no object, then hooray for you, but if you deal with real-world budgets and need architectural products that blend high style and affordability, continue reading.
More than likely, you're in the latter camp. If you look at the entire new home building and remodeling market, only a small segment of custom builders, remodelers, and architects are fortunate enough to work with wealthy clients whose budgets are out of this world.
"As measured on a one-year moving average, the market share of custom home building in terms of total single-family starts is now 21%, down from a cycle high of 31.5% set during the second quarter of 2009," NAHB said last year in its in quarterly update of the custom home market.
But what does this really mean? It means that for the average remodeler, builder, or designer, budgets are very real. The conundrum for construction professionals, however, is how to balance these budgets with quality. Clients still want the latest got-to-have-it looks that they've seen on HGTV or in a home magazine. And they want stylish building products that won't break the bank.
Many architects and designers have developed clever work-arounds for dealing with slim budgets. For example, some use lesser quality materials in places where clients and homeowners are less likely to interact with them, and splurge on the things people will touch everyday, such as doorknobs, cabinets, and appliances.
Architects may also play the high/low game when choosing between products for the public and private space of a home. With this approach, they'll use a solid-core door in the private spaces to lessen noise transmission between bedrooms and use less expensive, hollow-core doors for closets, pantries, and public spaces.
Whatever approach a builder or architect takes to tackle a budget-minded project, they still need to make decisions on products, which means they have to do some research and keep and open minds.
One thing to remember is that paying a low price means more when clients and homebuyers think they are getting quality-building products.
In his book, Buyology: Truth and Lies About Why We Buy (Broadway Books), Martin Lindstrom says people ascribe greater value to things they perceive to be special. By this logic, consumers are more likely to get excited if they walk into a high-end design showroom and get a cool fixture for cheap than if they walk into a big box store and paid a similar price for a brand they don't know well.
Here are some other things to keep top of mind:
Mix and match. Use higher-quality products in the main public spaces such as dining rooms and living rooms, and spend less on the fixtures for private rooms.
Expand your horizon. Some architects and builders scour restaurant supply shops for hardworking kitchen accessories or hospital equipment manufacturers for flush-mount curtain tracks. They offer a really cool, unobtrusive look in the residential bath.
Affordable doesn't always mean cheap (in quality). Some very hard-working, no-nonsense products are very inexpensive, but they last a long time. You just have to find them.
Know when to splurge. Fixtures installed at eye-level or those that will be touched should be of higher quality than those higher up.
When it comes to most building products, there is always a high and low option. Here is a great collection off high-end products for those of you have the budget, and affordable alternatives for those of you who don't.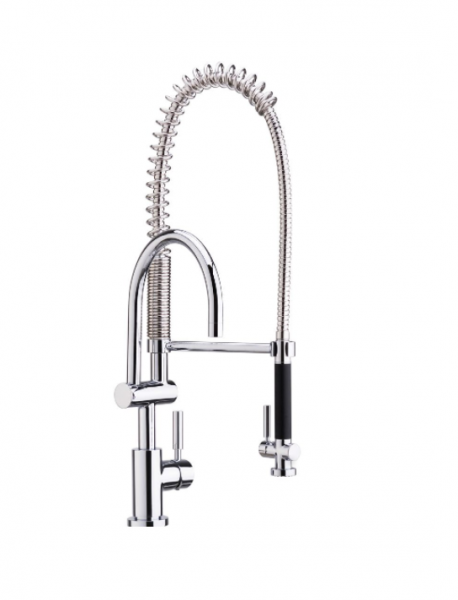 High
Priced at about $2,000, the Dornbracht Tara Classic Profi measures about 26 inches tall. The brass unit also uses a ceramic cartridge and has an internal backflow preventer.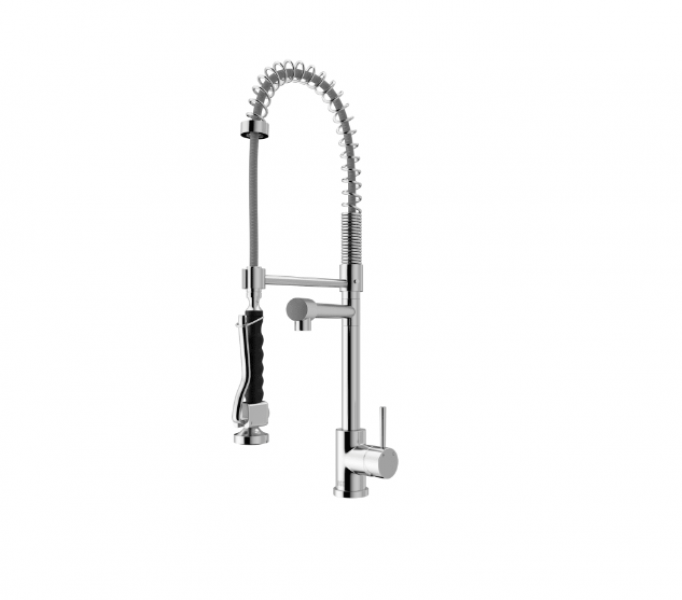 Low
One alternative is this Vigo Industries stainless steel Zurich pre-rinse. It has an attractive price point at $229, but it features brass construction and ceramic dics valves.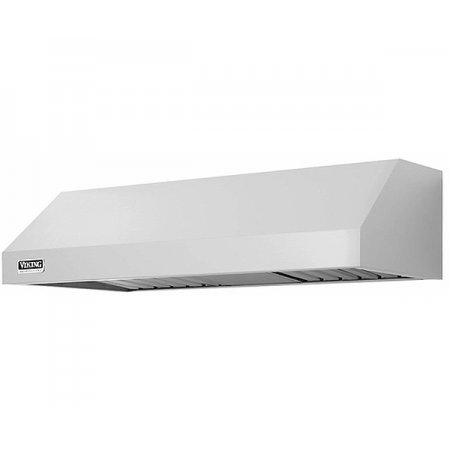 High
In a high-end kitchen, this Viking 30-inch under-cabinet hood is right at home. It features a heat sensor that automatically increases power when needed, a 390-CFM internal blower, dishwasher-safe baffle, and dimmable halogen lights. It costs a little more than $1,000.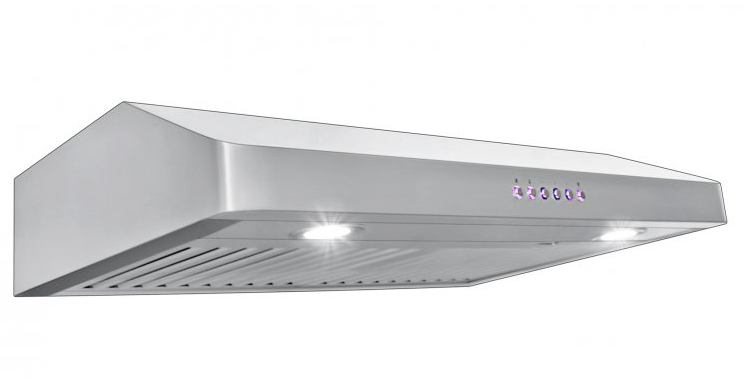 Low
Priced at $365, the ProLine range hood has a height of 5 inches and a 600-CFM dual blower.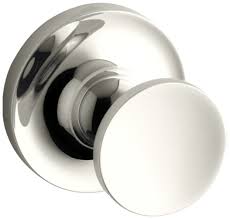 High
Made from solid brass, the Kohler Purist robe hook comes in five finishes and is priced at $60.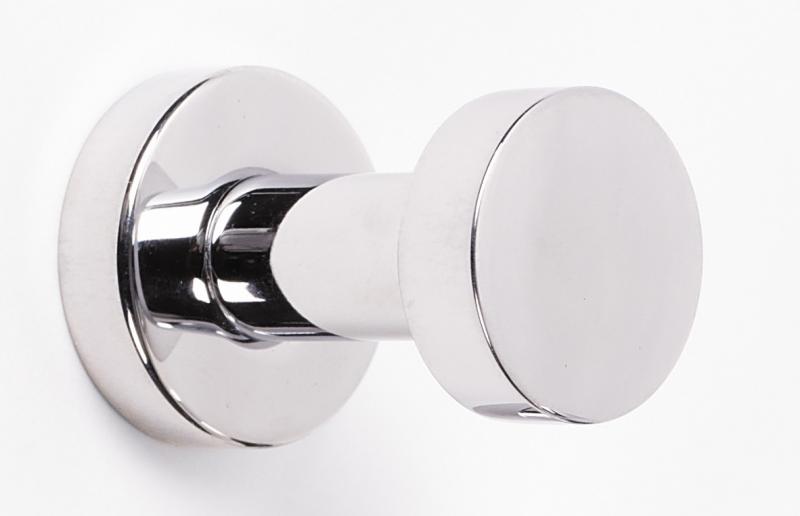 Low
This Alno robe hook comes in four finishes and costs about $15.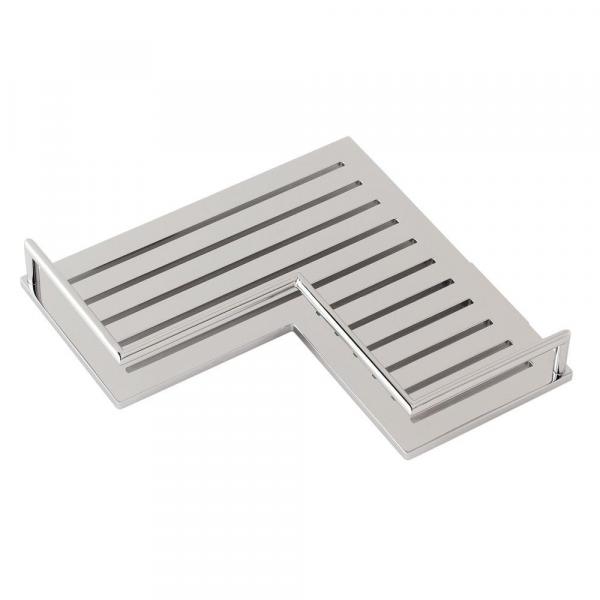 High
If you have $564, the Ginger Surface corner shower shelf is a good option in a custom home. It's made from solid brass and comes in polished chrome.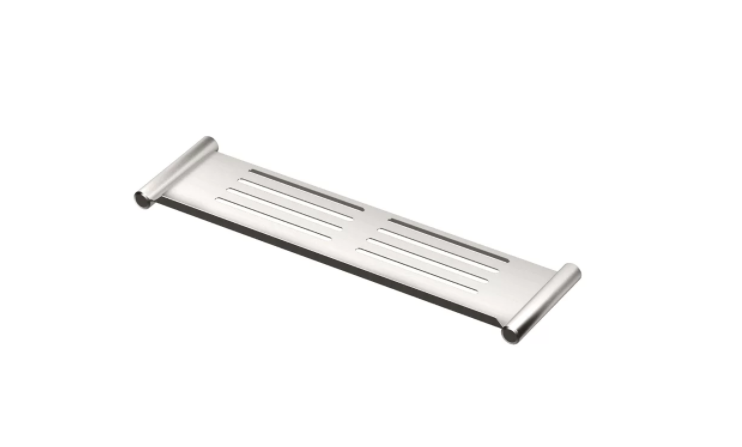 Low
Priced at $66, the Gatco shower shelf features a sleek design with rounded edges and is slotted for drainage. It can be removed for cleaning.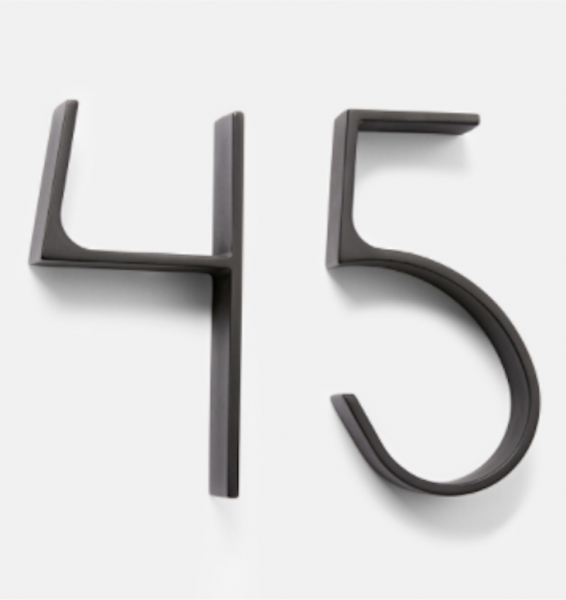 High
The Warren house numbers from Rejuvenation are made from solid brass and feature pin mounting for a streamline look. Each number costs $59.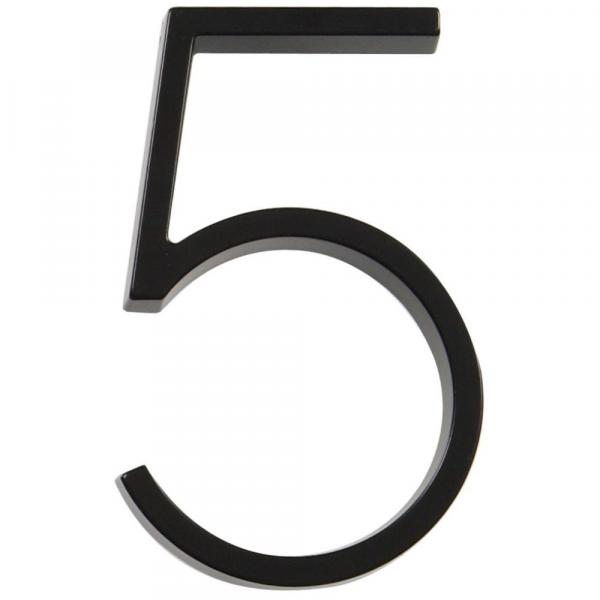 Low
These $5 numbers from The Home Depot, on the other hand, can be installed flush or floating.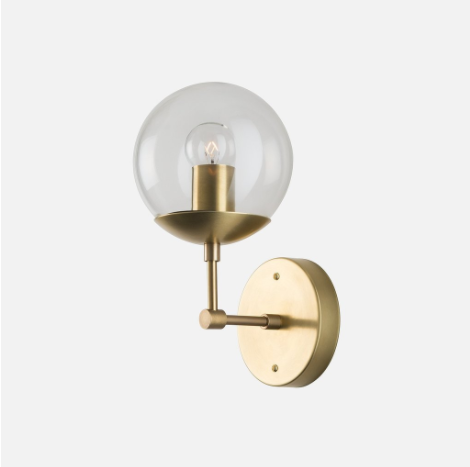 High
Offered in three finshes, the Ellerbe Sconce by Schoolhouse Electric is handmade in Portland, Ore., and is available in clear or frosted glass—which is why is costs $250.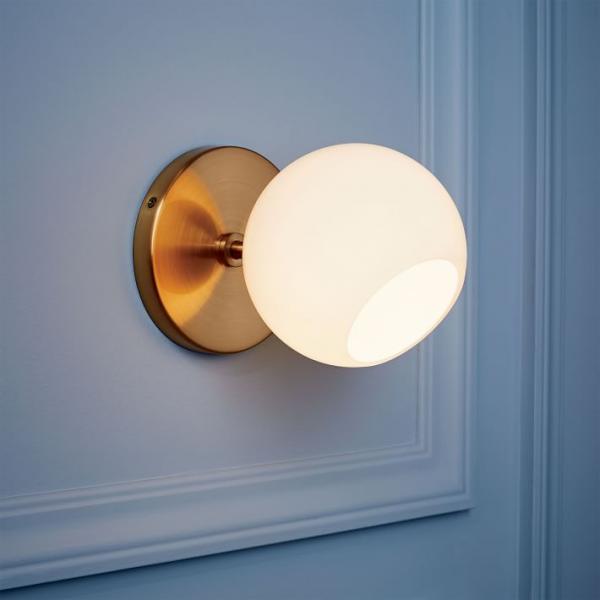 Low
This Staggered glass sconce from West Elm features a metal body and milk glass finish shade. It will set you back a mere $50.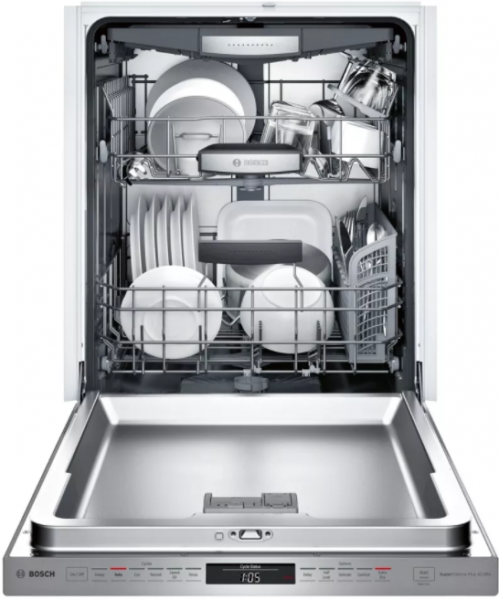 High
Priced at about $1,000, this Bosch unit operates at only 42 decibels. It also offers an electric display, water filter, tall tub, and a cutlery tray.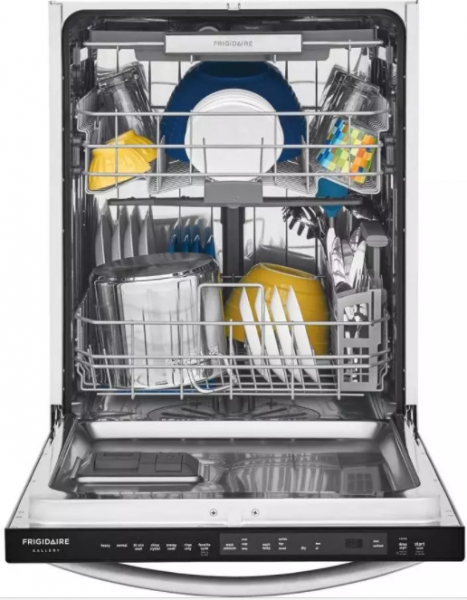 Low
The fully integrated unit from Frigidaire Gallery offers stainless steel interior and exterior, fold-down tines, cutlery tray, and delay start. It opearates at 49 decibels, but it costs about $500.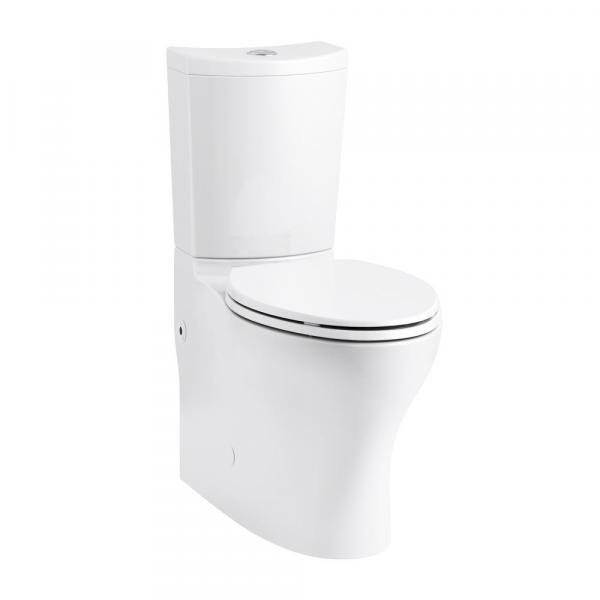 High
Persuade Curv from Kohler is a comfort-height, two-piece unit that has the sleek appearance of a one-piece. It offers dual-flush technology and a skirted trapway. It is priced at $500.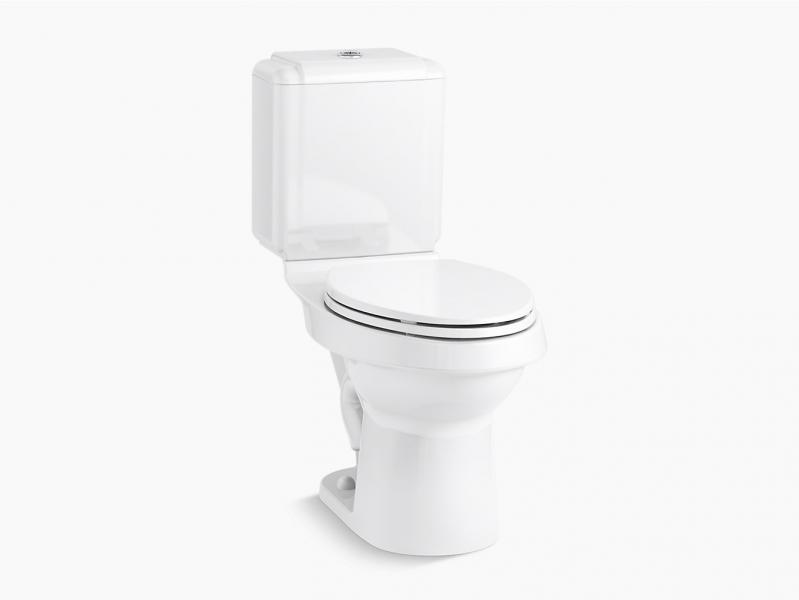 Low
At $335 (suggested), the Rockton from Sterling Plumbing toilet offers dual-flush technology and a 12-inch rough-in.