How good are your windows? Without knowing your spec, it's reasonable to assume they're probably not bad. The assumption is based on the fact that the average window is actually pretty decent.
But even as the basic window has improved significantly compared to, say, 25 years ago, energy efficiency remains important. Yes, technology allows manufacturers to increase energy performance, but other forces are at work.
"We find that voluntary programs like Energy Star Most Efficient and Energy Star window certification standards tend to push the design envelope more than codes," says Mark Montgomery, vice president of marketing for Ply Gem Windows. "The code cycle is typically updated after such programs have implemented their own new requirements."
Codes do matter, but manufacturers agree that Energy Star is the key, as the program pushes ever more stringent requirements.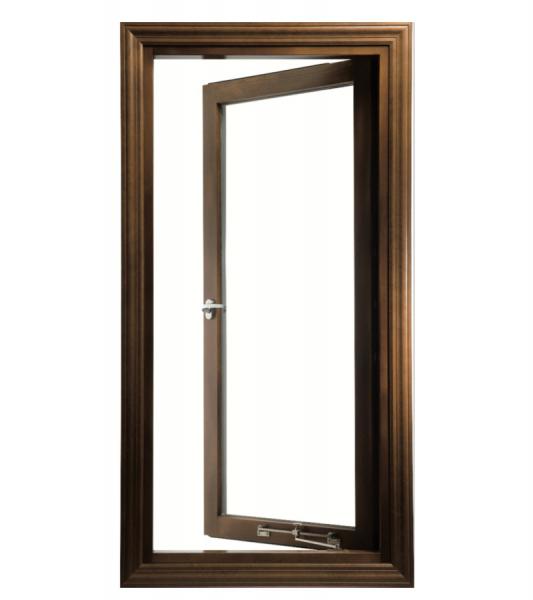 Available in a traditional or contemporary option with narrow frames, the Architect Series push-out casement opens with just the turn of a handle and a gentle push. Windows feature aluminum-clad frames and wood interiors such as mahogany, Douglas fir, and white oak.
"The biggest regulatory change over the past five years has been the Energy Star Version 6 updates," says Kevin Gaul, engineering manager for advanced technology at Pella. "This has caused many manufacturers to change their designs to accommodate the requirements, particularly in the northern zone."
As Val Bach, testing and certification manager at Weather Shield, explains it, Energy Star pushes the limits on everything from glass to design construction.
"The more stringent requirements result in the need to add more glass options, more IG spacer options, and even more product options to compete in all markets," Bach explains. "These markets include the hurricane zones where you need to be able to pass impact codes and high structural performance as well as the high altitude areas where the energy values associated with the use of argon gas are not achievable because you need capillary tubes to neutralize the positive and negative air pressure created by the change in elevation."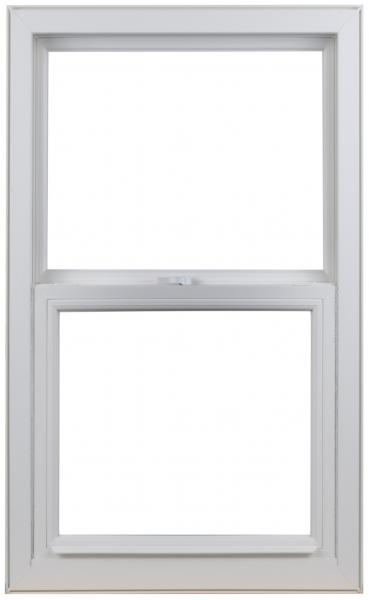 WEATHER SHIELD WINDOWS & DOORS
Visions 3500 Series windows come with either an integral J-channel frame to ease installation of siding or a non-integral J-channel frame for brick or stucco installations. Standard features include multi-chambered 3 1/4-inch frames and fusionwelded corners. Exterior paint color options include jet black.
MODERN EDGE
Energy is not the only thing on the minds of window manufacturers. Another element they have been addressing is the increasing popularity of contemporary architecture.
Weather Shield, for example, addresses the demand with a line of products featuring narrow frames for a more modern appearance and more exposed glass.
"Innovative and on-trend style options are what's resonating with the consumer," says Stacy Seelye, senior product specialist at Pella. This includes "a move toward a contemporary aesthetic, larger glass spans, black and gray finishes both on the interior and exterior, and hardware upgrades that add a cohesive feeling throughout the home."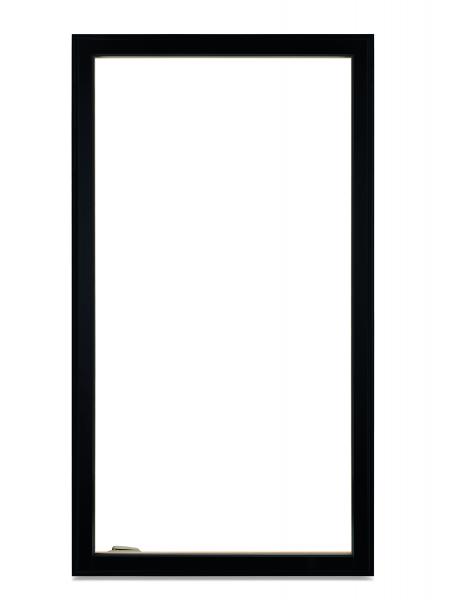 Contemporary Studio is a collection of products with big glass, narrow frames, clean lines, and modern hardware. Available in awnings, casements, and more, products come in heights up to 102 inches and with crank-out or push-out options; retractable screens are optional.
Seeing similar demand for the modern aesthetic, Marvin Windows and Doors introduced the Contemporary Studio collection, an assortment of windows and doors with large glass areas and more architectural hardware finishes.
"Homeowners remain enthusiastic about high-quality windows and doors with expansive views and the utmost in functionality," says Marvin senior manager Kris Hanson. "The market shift toward more glass shows no signs of slowing down, and we are proud to continue to lead the way in developing products that are truly innovative in look, feel, and function."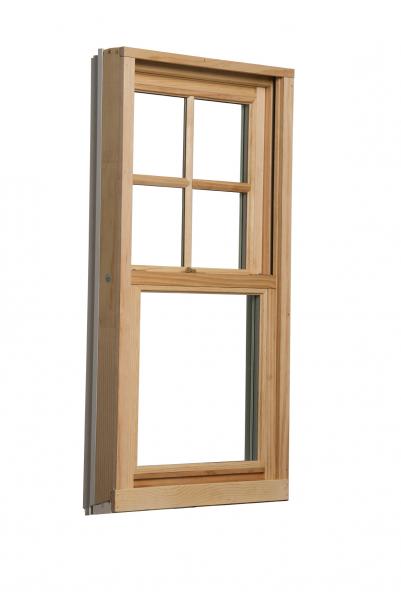 Revive is a line of pocket windows designed for renovationprojects. The built-to-order products are available in aluminum-clad PVC, wood-clad, and vinyl with a variety of grille, hardware, and finish options.
The staff at Andersen Windows & Doors sees a separate but related trend among the company's customers: outdoor living.
"The outdoor living trend that is well established in the West and parts of the South will continue to expand across the country," says Jon Phelps, Andersen's public relations and brand content manager. "While it's interpreted slightly differently around the country—in the West with large pools and lounging areas, compared to the South with its full-on outdoor kitchens—large windows and especially big doors are key to  making it possible."
Phelps points to the company's Architectural Collection,  which offers large glass expanses and the expected luxury options and accessories to provide a customized outdoor living space.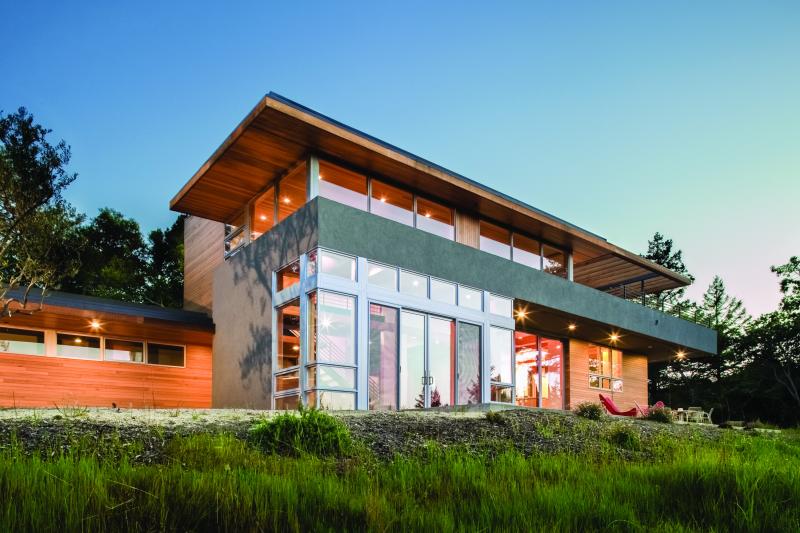 EpicVue is a clad-wood window and door line that includes popular contemporary-style concepts and customization options. Featuring square interior detailing, products come in nine wood species and five stains.
LABOR PAINS
Still, other issues are lurking for the industry, including ways to add smart components to windows and ensuring those large products perform at the same level as traditional products. The labor shortage is also a pressing concern.
"In a recent [NAHB] study of single-family builders, more than two-thirds (69 percent) of builders reported a shortage of construction workers," Montgomery says. To help meet the demand for qualified installers, he says, Ply Gem offers AAMA Installation Masters training to its distribution partners and builders and conducts classroom and on-site installation sessions.
This year, Jeld-Wen took action as well. The company opened a regional training center for professional trades, launched a mobile showroom that offers training to professionals in their communities, and created an online training system.
"Given the current market conditions, we saw a need to provide our partners with the tools and know-how necessary to select and install windows and doors," Jim Parello, vice president of marketing for Jeld-Wen, says.
This story originally appeared in the Winter 2016 issue of PRODUCTS magazine. Read the print version here.