Radiant heat product manufacturer WarmlyYours has unveiled a new line of modern towel warmers called the Cosmopolitan Collection.
The manufacturer says the biggest factor that separates the Cosmopolitan Collection from other WarmlyYours towel warmers is that this line will only be available for purchase from authorized dealers.
"When it comes to either strengthening existing customer relationships or building new ones, you have to put your money where your mouth is," says Julia Billen, owner and president of WarmlyYours. "By offering exclusive retail rights for some of our best towel warmers, we're saying to our pros that this isn't just a client-customer relationship—it's a partnership."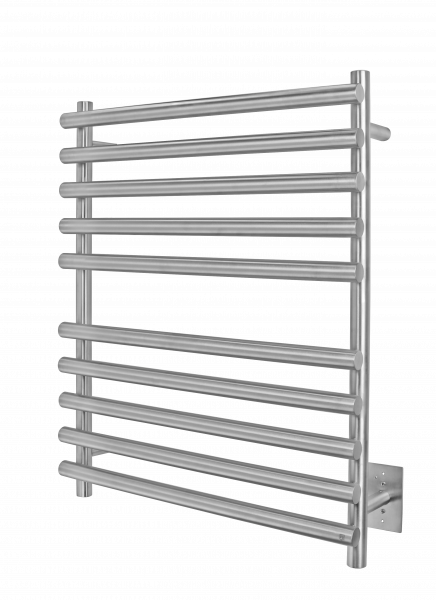 The Cosmopolitan Collection of electric, wall-mounted towel warmers features 10 unique variants from eight new models, the company says. Each one represents a wide variety of different options including sizes, designs, bar-counts, and finishes, making it easy for designers, remodelers, and end-users to find the right option that works for them.
Available finishes for this collection include polished, brushed, oil-rubbed bronze, and matte black. "All of the models in the Cosmopolitan Collection are hardwired so that once they're installed there are no visible wires or cords," the company says. "Additionally, these towel warmers come with built-in TempSmart protection which prevents the units from ever overheating."
Billen says the collection was specifically developed to strengthen the company's relationships with professional customers such as kitchen and bath showrooms, designers, architects, and other radiant heating dealers.